Watch the video above to learn more about Trusted Advisor Forums, then contact info@cbmc.com to locate a team in your area.
CBMC's Peer Advisory Group ministry is for business leaders who desire to lead their business according to Biblical principles and become part of a community with other like minded leaders in their geographic area.
Our Distinctives:
We focus on the "whole person"
We help business leaders live as "Marketplace Ambassadors"
We have a Great Commission focus
Serving leaders in the marketplace for over 80 years
What is a peer advisory group?
It's a unique environment where 8-12 non-competing business leaders meet monthly to grow as business leaders, without neglecting their family and community responsibilities.

It's led by a trained Facilitator with a seasoned business background and solid spiritual maturity.

The long term objective is to help businesses lead their business according to Biblical principles, build a business of excellence and become engaged in the Great Commission.

It creates an environment of confidentiality, trust, friendship, mutual support and long term accountability….like having your own personal board of advisors.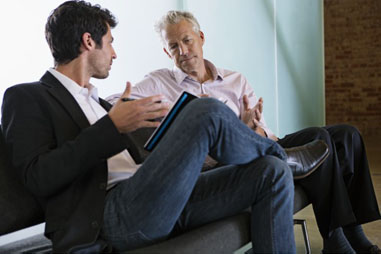 Do I belong in a peer advisory group?
Are you a senior business leader (i.e. chief executive, chief operating officer, president or business owner)?
Do you have a tendency to lead your company alone and feel in isolation?
Would you like a confidential place to share your business, personal and spiritual challenges and successes with other like-minded business leaders?
Would a regular exchange of best in business principles integrated with your spiritual values bring incremental value to your business?
Would a group of carefully selected peers committed to journey with you for the long run as you lead your business, family and serve your community be of value?
Are you lacking strategies to handle tough issues with employees, customers, vendors, and competitors that incorporate best in business principals integrated with a Christian work view.
If the answer is yes to many of these questions, you are likely a good fit.